Route: Prince William Sound Explorer Tour
Venture down the Turnagain Arm, through Portage Pass, and into to World famous Prince William Sound. There you will see breathtaking glaciers, fjords, and mountains.
As you fly over Prince Willam Sound you can look down and see fishing boats and immense populations of wildlife. Mountain goats, dall sheep and black bears are all likely to be spotted. If you lucky you could even catch a glimpse of some Beluga or Humpback whales.
See the impressive vertical relief of college fiord where majestic mountains jet up thousands of feet directly from the sea. Visit the waterfalls of Cascade Bay where glacier runoff tumbles out into the Sound. Prince William Sound is truly a dream setting and one that is unique to South Central Alaska. It is a destination that you will surely not forget.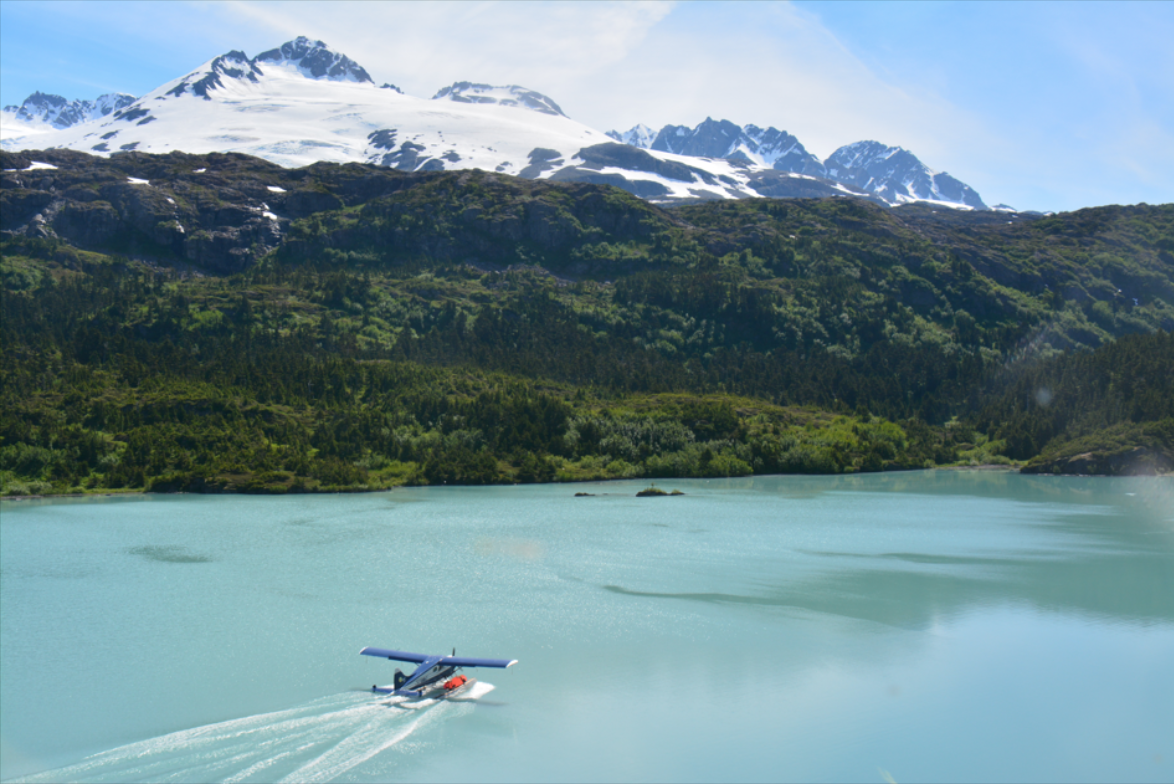 Prince William Sound Explorer Details
Total Duration: 3 Hours
Cost: $525.00 per person
Dates of Operation: Year Round
Landing: Prince William Sound (depending on season and conditions)
Seating: 5- 6 persons per Aircraft