Regal Air's Alaska Wheel-Planes
Regal Air operates our wheeled aircraft fleet year round for whatever your air taxi or aircraft charter needs may be. We operate Cessna 206 with bush tires for remote landing strips, as well as our Piper Navajo Chieftain for longer distance charters.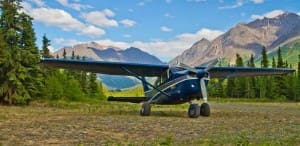 Cessna 206
Cost: $665.00 / hour
Up to 5 Passenger Seats
Average speed 115 kts (130 mph)
Configured with Bush Tires for off Airport landings
Payloads up to 950 lbs(depending on range)
Time tested dependable Alaska Charter Aircraft
Year round operations
Off Airport Charter and Air Taxi Experience
Regal Air specializes in beach landings, off airport runways, unimproved strips, and anything in between. We have extensive knowledge of the gravel strips throughout Alaska and how to safely operate off of these remote locations.