Our Team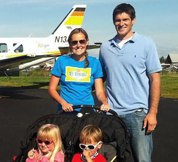 Mike & Chloe Laughlin
Mike Laughlin was born and raised in Alaska. Mike was raised around aviation since a small child and got his pilot's license at 17. Mike started his career with Regal Air as a dock hand in 1999, working for the original owners. In 2005 after attending college at Colorado State University and getting a degree in Engineering, Mike returned home to take over the business.
In 2006 Chloe joined the family and the Regal Air team. Chloe graduated from Trinity Western University in 2004 and moved back to Alaska a few years later. In their off time Chloe and Mike enjoy hiking, skiing, and spending time with family.
Office Staff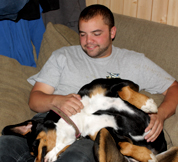 Tony Bannock
Tony was born and raised in Alaska, dividing his time between Kenai and Anchorage. Tony started working for Regal Air as a dock boy in 2004 and stayed in this position until 2006. He left to attend College, during which time he worked for a large commercial airline. After completing his Private pilot's license in 2009 he returned to Regal Air after being offered the position of Office Manager. Tony is passionate about aviation and Alaska, when he is not working he is usually flying his Cessna 150 around the Alaskan wilderness.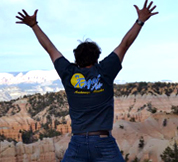 Keith Perrins
Keith joined the Regal Air team in the 2012 season. Keith is an accomplished school teacher during the winter season, recently being nominated to the BP Teachers of Excellence program. Originally from New Hampshire, Keith relocated to Alaska with some other family, and has been here ever since. He has vast experience in the Alaskan Bush, having worked for lodges, hunting guides, and working as an assistant guide for many summer seasons.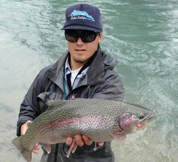 Matt Bertke
Matt joined the Regal team as Director of Marketing in May of 2014 after graduating from Colorado State University. He grew up at remote fly in fishing lodge where he worked as a fishing guide for 6 summers, and has worked closely with Regal Air for as long as he can remember. He is a private pilot  who obtained his license in 2010. In his free time enjoys flying, fly-fishing, riding his snowmachine, and photography.
Pilot Crew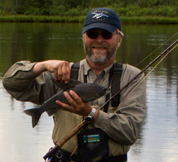 Dave Oberg – Chief Pilot
Dave was born and raised in Palmer, Alaska and has lived throughout the state. During the off season he is a teacher at a local high school, where he teaches aviation science to other budding young pilots. Dave started flying when he was a teenager and has flown commercially since he was in his 20's. Dave has worked for Regal Air since 2002 and is an integral part of our team. When he is not working Dave enjoys riding his Harley and spending time with his family.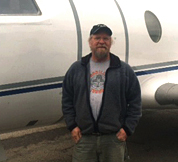 Doug Ferguson
Doug joined the Regal Air team in 2008, and was a perfect fit. Doug is the former owner of an Air Charter company, an accomplished pilot, and a licensed aircraft mechanic. Doug now enjoys the more relaxed pace of being a full time pilot with Regal Air. Doug is the pilot of our wheeled aircraft and has an expert knowledge of backcountry runways, airstrips, and landable riverbeds. When not working Doug enjoys working on his house and spending time with his wife.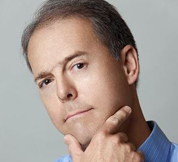 Bruce Schulte
Bruce has been flying in Alaska for over 10 years, getting his start flying in Southeast Alaska. He is also an accomplished architect, computer IT manager, and owns his own IT business. Bruce enjoys riding his Harley on his off time.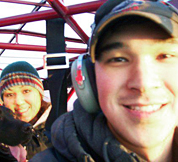 Devon Holmberg
Born and raised in Alaska, and also a third-generation Alaskan Bush Pilot, Devon grew up in the co-pilot seat of various relative's airplanes. He started flying at age 12 and pursued a flying career. After earning his pilot license at age 17, while a junior in high school, Devon went on to safely log thousands of hours of flight time all over Alaska.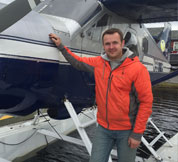 Billy Breedin
Billy was born and raised Alaskan. He has been floating around Lake Hood since 2001. He is an accomplished pilot flying anything from a Taylorcraft to a Boeing 737. Billy is also an airplane mechanic. In his free time he can be found on a remote river with his Super Cub trying to figure out how to catch a fish. He never catches anything, but his determination is inspiring.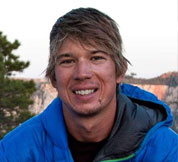 Kyle Kochan
Kyle is originally from Fullerton, California and has flown all across the lower 48 states; from banner towing in California to 1940s Biplanes in Florida. After flying in Alaska, he got hooked. In his spare time Kyle enjoys the outdoors and going on adventures such as biking and rock climbing. He also is very interested in photography.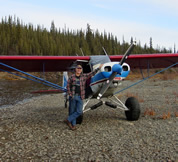 Dale Olsen
Dale moved to Alaska in 1997 for a flying job, and kind of forgot to leave! He has flown small airplanes in Alaska to points as diverse as Ketchikan in the South, Barrow in the North, Kotzebue and Nome in the West, and Dutch Harbor in the Southwest, with lots of points in between. With over 20,000 hours flying experience in airplanes equipped with wheels, floats and skis, Dale loves flying and loves showing off the Alaska bush.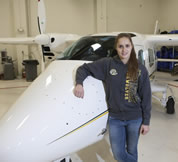 Marie-Sophie Boggasch
Marie-Sophie was born and raised in Germany. She came to the United States to join the University of Alaska Anchorage's gymnastics team on a scholarship. While still in college she started working as flight instructor, helping many individuals fulfill their dream of becoming a pilot. After graduating from UAA, the love of flying and the beauty of Alaska kept her in the state. In her free time she enjoys flying her plane, snowboarding, and eating cheese.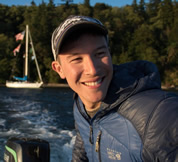 Jeff Cheng
Jeff was born and raised in San Francisco, California. After moving to Seattle he fulfilled his dream of becoming a professional pilot. Moving to Alaska was the final piece of the aviation puzzle, and having flown in the Alaska bush cannot imagine a better place in the world to live and work as a pilot. In addition to the world of flight, Jeff is passionate about the outdoors and spends his winters in the backcountry skiing, and summers in the mountains rock climbing.